< Find A Designer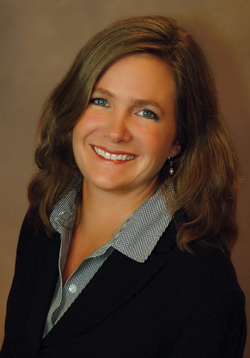 Awards
MN ASID Showcase Home 2006. First Place - Design is in the Details
MN ASID 2007. First Place - Contract Private Sector
MN ASID 2010 - Honorable Mention - Residential - Multiple Rooms
MN ASID 2003 - First Place - Residence over 3,000 square feet
Karlene Hunter Baum
Senior Interior Designer
Certification(s): Allied Member ASID
952.927.1562
khunter@gabberts.com
Design Philosophy
"An interior designer's goal is to make the design process more enjoyable for the client. Satisfaction comes from seeing the client's individual style emerge during the design process."
Biography
In her 20 years as a designer, Karlene has developed an approach of mixing design elements ranging from historic to contemporary. She prides herself on asking questions that facilitate the design process. "While listening to my client's responses, I also hear the underlying information," she says. This verbal and nonverbal communication enables her to create a plan uniquely suited to her client's needs and desires.

She has been chosen to design model homes for Parade of Homes. Since 2003. Karlene's work has been featured in the Robb Report — Exceptional Vacation Properties.

Karlene earned her B.A. in Interior Design from North Dakota State. She completed post-graduate work in Interior Design in Stuttgart, Germany.
Design Tip
Accessorize your room with fewer larger scale items for a dramatic effect. Many smaller scale items will visually clutter your space.
Photo Gallery
< Find A Designer