August 9, 2014 at noon
with Tamme Marcotte, Marilyn Nelson and Laura Johnson - Free
Fast Impressions. Multiple Solutions. You've heard of Speed Dating? Say hello to Speed Design. Give us one hour. Get multiple professional opinions on your home from Tamme Marcotte, Marilyn Nelson and Laura Johnson. If possible, bring room dimensions and photographs. Space is very limited. Free.
August 9, 2014 at noon
with Brenda Jung - Free
Area rugs, whether traditional or contemporary, can be incorporated into your design scheme in a variety of ways. Brenda Jung will show you how and discuss the care of fine rugs.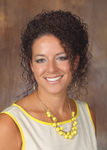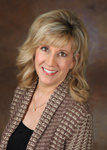 August 9, 2014 at 1pm
with Dawn Davis and Emily Meyer - Free
Dawn Davis and Emily Meyer will take you on a fast-paced look at the history of the remarkable American furniture company, L. & J.G. Stickley, Inc., including unique construction features, design history and the latest fabric introductions.