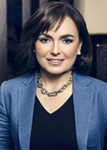 February 25, 2016 at at 6pm
with Adriana Hoyos - Free
An evening with Adriana Hoyos; furniture designer, businesswoman, luxury furniture maker, and author reveals her unique spin on contemporary design at an exclusive reception. Save the date or register today as availability is limited.
February 13, 2016 at 10-11am
Free
Area rugs, traditional or contemporary, can be incorporated into your design scheme in a variety of ways. We will show you how it's done.
February 20, 2016 at 10-11am
Free
Stop by for coffee, treats, and casual conversation with our interior designers. Feel free to photos of your home, fabric samples, magazine tearsheets, and your IPad with Pinterest boards and pages from Houzz. Whether you stay for five minutes or an hour, you'll come away with great ideas and inspiration for your home!